Wilbert Trading BV is a family enterprise. Father and son handle all matters, and pay special attention to each request. High service and productquality is important to us.
Bert Mastenbroek
CEO & Founder
info@wilbert-trading.eu
Beginning 1998 Bert Mastenbroek founded Wilbert Trading BV. Prior to this he was employed as Managing Director of Paul Günther Logistic & Leasing BV, a subsidiary office of Hamburg based Paul Günther Logistic & Leasing GmbH.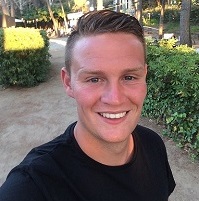 Michael Mastenbroek
Sales / Operations
michael@wilbert-trading.eu
Michael joined our salesforce in November 2014. He is mainly active in the sales in the Netherlands, and he is assisting the team with the internatonal sale efforts.
The office of Wilbert Trading BV is situated right opposite the port of Rotterdam